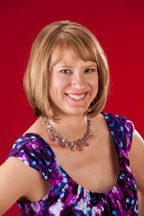 Good, solid sales copy does more than just sell your product...
It gets to the heart of your prospects' problem — what's keeping them up at night — and explains precisely how you can help.
Using specific words, formulas and strategies drives the results you need to grow your business.
Unfortunately, writing is not always a business owner's favorite activity. Those who feel really intimidated by it simply ignore it, and hope it will go away (which, you know by now, won't happen). Others try new and different writing strategies, hoping for results — but not seeing any massive improvement.
The good news is, I love writing — and I know what works. My clients include Ali Brown, Lisa Sasevich, Alex Mandossian, John Assaraf, Brian Tracy and more.
And now as part of the Solo-E 10-Year Anniversary Ultimate Giveaway, you can have my PROVEN copywriting templates to use in your own business, so you can boost YOUR sales and grow YOUR business.
All you need to do is enter your name and email address below.
Remember, writing isn't everybody's favorite activity — but it's one of mine! So take this opportunity to make it easy on yourself. Get these ready-to-use templates.
COPYWRITING TEMPLATES — Ready-To-Send Emails a $147 value!
Think that sounds good?
It gets even better (really!).
When you provide your name and email address here, we'll send you the templates AND we'll automatically enter you to win 1 of 2 copy critiques from Yours Truly.
That's right – you could be 1 of 2 lucky people whose emails I'll read and critique!
So in addition to $147 in email templates, you also have a chance at getting a pair of expert eyes on your copy – the copy you're using now to communicate with your clients and prospects. And that's priceless (which, I realize, I probably don't have to tell you!).
Meanwhile, use the templates I'm giving away NOW to create emails that present your offering as the solution to your prospects' needs. Email is an inexpensive yet powerful way to stay in touch with your prospects as you launch new products, programs, and services — and these ready-to-use templates will take you from start to finish. They're designed to get straight to the point, using exciting copy that promotes action. Just fill in your information, personalize the copy, and click "send"!
Just fill in your name and email address to receive your templates - valued at $147!
* Your personal information is safe with us we'll protect it like it was our own.
We will never sell or share it.
About Michele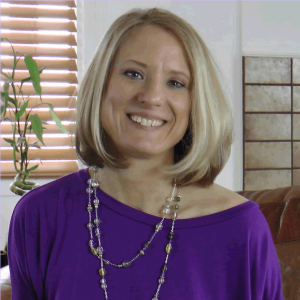 When Michele was 3 years old, she taught herself to read because she wanted to write stories so badly.
As you can imagine, writing has been a driving passion throughout her life. She became a professional copywriter (which is writing promotional materials for businesses), which led to her founding a copywriting and marketing company that has sold nearly $50M worth of products and services over the past 8 years.
She's the author of the bestselling "Love-Based Business" series of books, which includes "Love-Based Copy," "Love-Based Online Marketing," "Love-Based Money and Mindset" and "Love-Based Goals." These books share how you can sell more with love and build a solid, profitable business on a foundation of love versus a foundation of fear.
In addition, she's also a bestselling fiction writer (she's published 2 psychological thrillers/suspense/mystery novels and has a new 3–book series due out summer of 2018) and holds a double major in English and Communications from the University of Wisconsin–Madison. Currently she lives in the mountains of Prescott, Arizona with her husband Paul and southern squirrel hunter Cassie.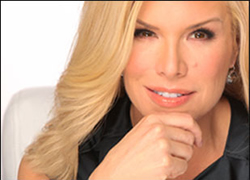 "Working with Michele PW was such a relief because she GETS direct response copywriting. She knew what I was looking for and was able to deliver. With her help, we had record-breaking numbers for one of our campaigns. I highly recommend Michele if you´re looking for copywriting that gets you results."

Ali Brown
Founder of Alexandria Brown International
www.AlexandriaBrown.com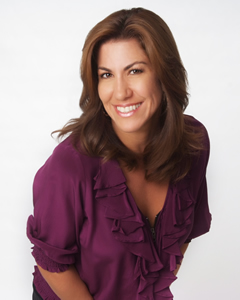 "I just wanna give a huge shout–out, and a huge thank you, to Michele PW and her amazing team for the difference that they´ve made in our marketing over the last two years. Michele and her team have done an amazing job at pulling together the copy, really helping us as a team member, with formulating our offers and our marketing plan, and I´ll tell ya, I wouldn´t wanna do it without her. I hope I never have to. I really want to recommend that you contact Michele and have her pair you up with the perfect team member who can take all that copy that bogs you down — you know it´s a labor of love — and provide you exactly what you need and help you maximize both on and offline sales."

Lisa Sasevich
The Queen of Sales Conversion
www.LisaSasevich.com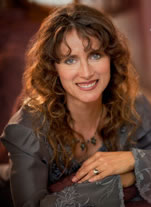 "Thanks to your eagle eye and copywriting changes to ONE simple email I increased registrations for my "Give Your Pricing a Kick-in-the-Pants" Virtual Workshop Intensive by 20%! That´s money that went straight into my bank account!"

Kendall Summerhawk
Author, "How to Charge What You´re Worth and Get It!"
www.KendallSummerHawk.com
Love and success,
Michele PW
Bestselling Author of Love-Based Copywriting Books

Creative Concepts & Copywriting LLC
Phone/Fax: 877-754-3384
Email: info@MichelePW.com
PO Box 10430 Prescott, Arizona 86304
©2008 - 2022 Creative Concepts & Copywriting LLC
MichelePW™ is a Trademark of Creative Concepts & Copywriting LLC