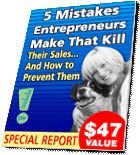 Got a Web site and no sales?
In 30 minutes or less you can quickly and easily pinpoint EXACTLY what's wrong with your site and what you need to do to transform it into a money-making machine!
Click here to learn more.

Each month I'll be hosting a FREE teleclass where I'll be sharing powerful, real-world information on running a successful business.
Learn More Here


Member of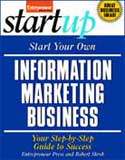 Contributing Author

No sheep, no problem - Marketing Guru Michele PW has a dog that blogs
August 15, 2007 (Prescott, AZ) – Even if Nick the Border Collie isn't the first dog to blog, but he's certainly is the first dog to blog marketing. At least that's what his owner, marketing strategist Michele PW (Pariza Wacek) says. According to PW, who owns Creative Concepts and Copywriting, LLC, which helps entrepreneurs and small business owners market themselves, Nick wanted a place in her business. PW was fine with that because she loves good storytelling and, besides, Nick was getting antsy.
It's a good fit. Because like Nick, PW uses stories and anecdotes in her life to enliven her blogs and newsletters. Covering themes from personal development to search engine optimization, PW's writing serves small business people and entrepreneurs who are learning to think and dream big.
"He told me he really would like a job and he thought it would be fun to help out by writing a blog," PW said.
Nick's blog, which appears at www.michelepw.com/nblog, covers such topics as positioning and marketing the obedience school he plans to start, finding a business coach and life with his pack mates, Roxie and Maddie. He also writes a column for her newsletter, Results!. Recently, he explained his reasons for blogging to Roxie:
"Do you see any sheep?" he asked. "No, no sheep. Not one to be found. Michele is a writer, not a shepherdess. My job is to help her with her job, so I'm helping her with writing. Besides I need a job."
"If I let the cat out of the bag – which Nick's been after me to do; he wants something to chase – and admitted to some small role in Nick's writing style," PW said. "I'd have to mention that adding stories to your marketing communications is one of the best ways to capture the attention potential customers and persuade them to become actual customers."
PW also helps her clients incorporate stories and creativity in their marketing.
Michele PW (Michele Pariza Wacek) is the owner of Creative Concepts & Copywriting, LLC a copywriting, marketing and creativity agency. Visit her online at www.MichelePW.com to sign up for her newsletter, Results!, and download her free special report "5 Mistakes Entrepreneurs Make That Kill Their Sales...And How To Prevent Them."